Nobel Life Pacific offer the 24/7 Tunstall Emergency Response Service so our residents can maintain their independence while providing peace of mind to loved ones.
Tunstall Healthcare is the world's leading provider of connected health and connected care solutions.
With almost 60 years of global experience and operating in over 50 countries, their technology and services play a key role in helping older people and those with long-term health and care needs to live safely and independently in their own homes.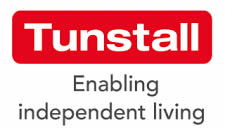 Why Tunstall?
Quality assured 24/7 monitoring service
24/7 Nursing personnel available by phone
Access to the after-hours doctor service
Rental options are available with no contract and the ability to upgrade
DVA approved
Find me Watch available to keep in touch outside your home
Access to emergency utility services
Falls management solutions through connected care devices
Southport
34 Scarborough Street,
Southport Qld 4215
Tel: 07 56071580
Brisbane
663 Stanley Street,
Woolloongabba Qld 4106
Tel: 07 31024050